A new product which was manufactured by our company as our customer's request, is packing in our factory today. The new product is called RGH250.
The RGH250 is a mixer-grouting group, equipped with the squeeze-type hose pump, the mixing tank, the agitator tank, electric control system and frame. It is applied for the mixing and pumping of the cement slurry or similar slurries.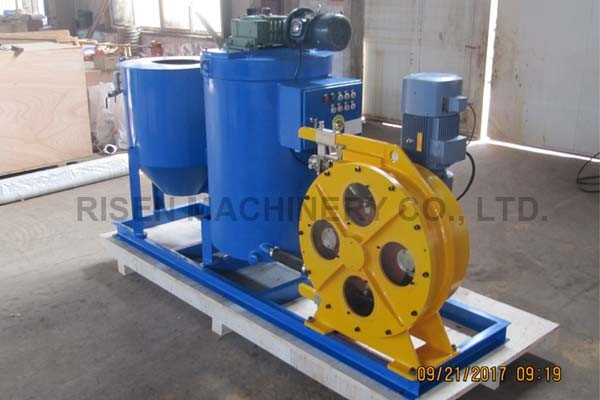 When working, water and cement according certain ratio is added into the mixing tank, then, the materials work in the high speed continuous flow to be compounded equably under the action of the mixing pump. The compounded slurry is discharged into the storage tank through the updated operating valve and then sucked into the hose pump. Against the work principle of the squeeze-type hose pump, the slurry is pumped continually.
If you need a low-pressure pumping unit with the mixer, you can think about our RGH250.